|  Toshiyuki KITA |  Natural | by|n meister | mori | KOZO | SHIKIRI | Others |

'inaba' is the name of an interior brand, named after the region located in the eastern part of Tottori prefecture. With the concept "change in the daily life," the project focused on an interior used from the old days; the partition. 'inaba' brand has a simple product line-up using Japanese traditional spacing culture, shikiri (joineries), which harmonizes with the natural environment and space.
Conducting sustainable manufacturing, we hope to introduce "SHIKIRI" series to enrich our life & home.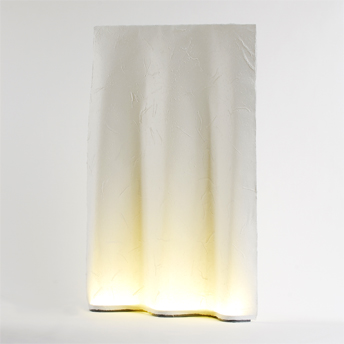 Standing independently without any frame, warm texture of the LED light emerging gives simple uniqueness to the atmosphere. A gentle curve of the surface evokes the Tottori Sand Dunes, separating the space.
Comes in 2 types; portrait (vertical) / horizontal style
Designed by Takane MASUTANI
W810×D180×H1300
¥216,000(¥200,000)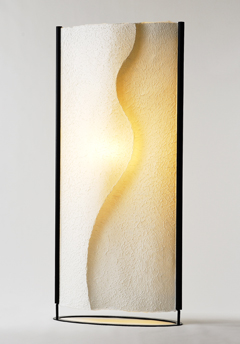 The motif of the product derive from wind ripples of the Tottori Sand Dunes Taking advantage of Inshu washi and its unique texture, it is designed to emphasize an impressive expression of natural distinctive charms.
Small size: also available for hanging (easily replaceable accessories)
Designed by Hisakazu SUZUKI of spazio works
W770×D380×H1660
¥237,600(¥220,000)