|  Toshiyuki KITA |  Natural | by|n meister | MORI | KOZO | SHIKIRI | Others |

A different papermaking technique other than "spherical technique" is used to produce following items. Products are given natural and delicate expression.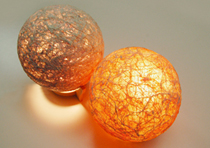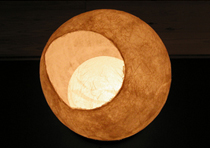 The product is made, by attaching wet kozo mixture to the balloon-shaped mold and drying it out.
It has a distinctive impression as the fibers come out unevenly.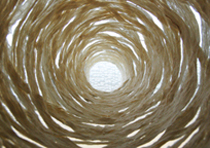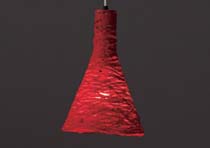 String of dyed kozo winded randomly on a mold. Modern, and somewhat vivid impression.